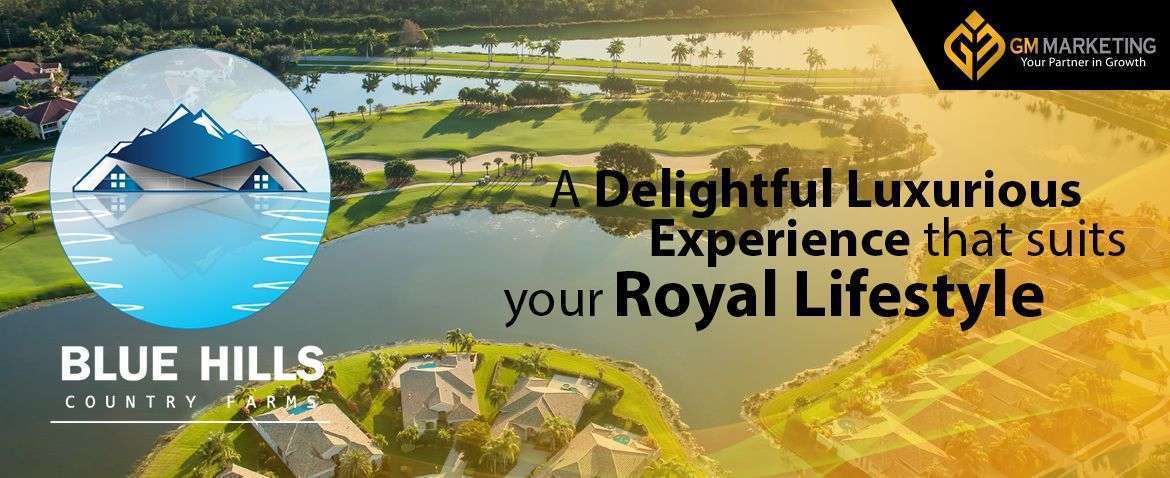 Blue Hills Farm Houses Islamabad
Blue Hills Country Farms is an exclusive farm housing project in Islamabad, providing state-of-the-art country farmhouses.
The beautiful fertile land along Chakri Road is considered to be an ideal place for having an agro farm where you can spend your vacations away from the hustle and bustle of the city. The surrounding of New Islamabad International Airport has become a heaven for ideal investment at the right time, due to the major price differential that exists at the moment.
Blue Hills Country Farm Houses