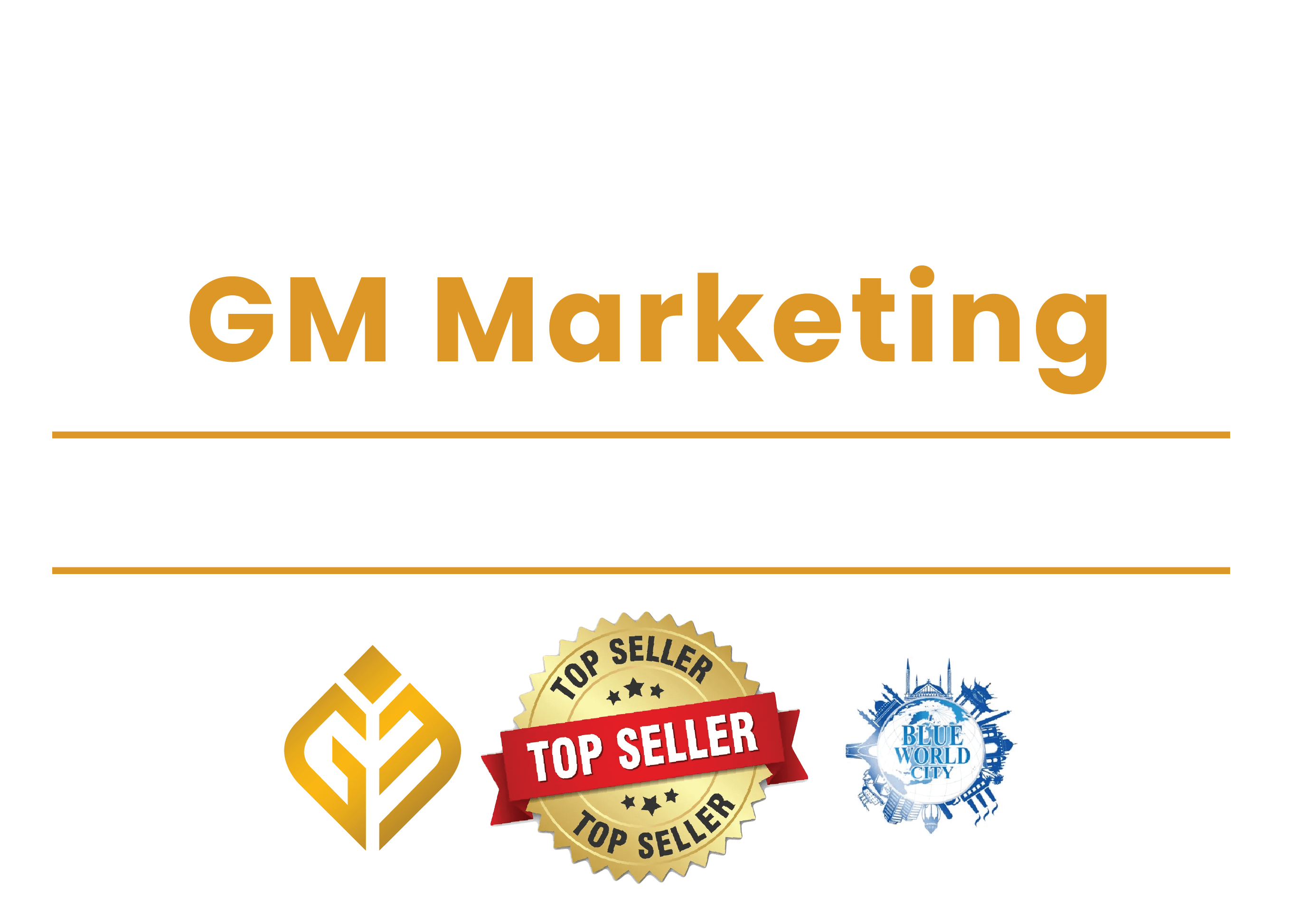 Blue World City
One of the remarkable housing projects that is attracting the masses is yet again Blue World City. Located close to the twin cities this housing society is accessible to the citizens of both Islamabad and Rawalpindi. Another interesting thing about this project is that it comes under Chinese Authorities and is therefore crucial for Pak-China joint housing cooperation. The development responsibility of this project is given to Chinese. Once done, it would be an affordable housing scheme for those looking for profitable investments.
To give this housing project more strength, here is to some of the most important aspects providing an overall overview.
Sports Valley Payment Plan
Blue World City Sports Valley Block:
Blue World City has introduced an all-embracing "Sports Valley" in the World's first purpose-built tourist city with an aim to promote sports tourism in Pakistan.
One-of-its-kind Sports Valley featuring the largest cricket stadium in Pakistan with a capacity of over 55,000 spectators and parking for 15,000 vehicles.
Recreational parks with dedicated courts for futsal, volleyball, badminton, basketball and tennis.
8 Kanal, G+25 commercial hubs surrounding the cricket stadium.
Live views of cricket stadium from the surrounding skyscrapers.
Blue Mosque replica
Paved roads and 208 ft. wide Sunset Boulevard.
Complete provision of all the necessary utilities.
What's on offer
5, 8, 10 Marla & 1 Kanal Residential Plot Files
Unprecedented Features
Pakistan's Largest Cricket Stadium
Villaggio Mall
Torch Hotel
Blue Mosque Replica
Commercial Hubs
Apartment Complexes
Open Air Gymnasiums
Recreational Parks
Bowling Alley
Hiking Trails
Hospital
School
Exemplary Location
Sports Valley has direct access from Defence Road and is situated at world's first purpose-built tourist city, Blue World City. This iconic project is in the immediate vicinity of major landmarks of the twin cities.
5 minutes' drive from Rawalpindi Ring Road.
5 minutes' drive from Islamabad-Lahore Motorway M2.
10 minutes' drive from CPEC Route.
20 minutes' drive from New Islamabad International Airport.
Location of Blue World City:
Lying at the heart of main Chakri Road, Blue World City connects the M2 which lies at Lahore-Islamabad Interchange. This housing society would be a bridge between the twin cities and very near to New Islamabad International Airport. Such tranquility of Blue World City will definitely add to your choice of having a dream house at a dream location.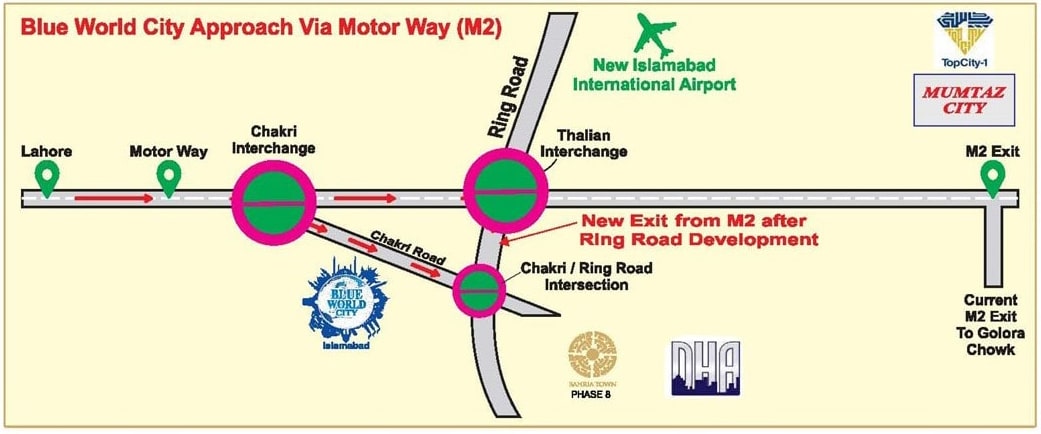 We Are Available
GM Marketing is available for you to solve your query. We are here for you just give us a call.
Blue World City Pak-China Friendly City:
China-world 2nd largest economy is not at all lagging in the investment race. Here, Blue Group pf Companies has made an agreement with a Chinese real estate company named Shan Jian Engineering Company. This M.O.U is a landmark in the blue world city project as it would be a joint venture including Chinese business owners and investors. Henceforth, this Memorandum of understanding between the two brotherly countries will further make the relationship friendly and strengthen. To make this argument more supportive, let us have a few more points in respective scenarios.
 Joint skills of Chinese and Pakistanis:  This joint venture between Chinese and Pakistani companies will help to foster the combined effort while making a construction plan for the housing society. In such a way, it would focus on the living standards of both the countries so that it will be according to the international choices. Secondly, the society will include commercial areas for better economic activity thus strengthening the Pak-China trade and investment relations.
Pak-China Investment:
As already described the nature of this Pak-China joint venture, Blue World City is not a project of one single country but a combined effort of two neighboring countries. This Chinese investment will add to the country's foreign direct investment which in return means we are helping Pakistan's economy to boost.
CPEC Route Proximity:
The game-changer China Pakistan Economic Corridor i.e. CPEC is helpful for Pakistan's overall economy. Blue World City housing project will be benefited as the CPEC route comes in the way of Blue City Islamabad. The CPEC route which will connect GB to Gwadar lies in the proximity of this housing scheme.
Chinese Architecture and Development:
As it is a joint effort s Chinese will help equally while drafting the housing project. Chinese technology no doubt is ahead of our technical skills so it would help Blue city to use those advanced technological skills in the construction process thereby giving a lavish lifestyle to people.
Accommodation for Chinese Residents:
As the CPEC is lined up ahead, many of Chinese workers are already working on various projects in the country and some Chinese are the owners of technological companies in Pakistan. So, this project of BGC will surely be a ray of light for the Chinese community as the design of this housing scheme will be according to their standards and daily needs. However, in the making of this project, a numerous number of Chinese workers will be involved and giving them safe and secure accommodation will be our first priority. Putting it in a nutshell this project will bring close people from both the countries and help to make the Pak-China friendship stronger.
Why Invest in Blue World City?
This investment will never disappoint you and that's a guarantee. In such circumstances where reliable housing schemes are hard to find, we are giving you a complete trustworthy environment. Blue World City is not only for elite capture but also for those 70 percent of middle-class Pakistanis who wish to enjoy the same benefits and facilities. And one reason for this is its low price, easily affordable and can help you in the longer run. Still confused? Here are a few aspects which can help you to make a better choice.
 Most Affordable & Convenient:
Nowadays, everyone wishes to have a dream house on the outskirts of twin cities. But affordability becomes a hurdle along the way. Similarly, few housing schemes here in Islamabad are so expensive. To eradicate all these problems, Blue World City offers an affordable installment plan to make your dream come true.
Easy Installment plan:
Installments are offered by numerous projects, but it depends on their investment plan and how it relates to your ease. BGC group always strives to make ease for its customers by giving them 3- and 4-year plans for their valuable investment.
Modern Amenities:
All those lavish facilities that add to your lifestyle are a necessary item to include in the list while selecting the location for your dream house. At this, Blue World City is successful. We are equipped with every necessity such as electricity, gas, and water in addition to parks, and hospitals. Shopping plazas and cinemas.
Peaceful and tranquil Environment:
As its location is such that close to nature, it provides a peaceful environment to its residents. Especially for those who wish to have a farmhouse in the countryside, this project is ideal for them to invest in. Away from the pollution and fast city life, Blue housing society is an amazing place to live in.
Infinite Commercial opportunities:
An ideal project for both residential and commercial plots, it adds on when it comes to the business side. It provides a huge set of business opportunities for the growth of your commercial work. The shopping centers included in the project can be a beneficial investment.
Maximum Return on Invest:
As it is the initial phase of the Blue housing project so it is heavy on investment that can double up your payment in just a matter of years. This is ideal timing to gain the maximum out of your investment. Let's Grab the opportunity then! Pros and Cons associated with Blue world city: Very sincerely, here are both the pros and cons of this project. You can get an idea about it in the table attached below:


Documentation Requirement for booking:

Convinced enough? Here are the booking details for your dream house to get a real face. Visit GM marketing office with the following documents with you:
 NIC- two copies
Passport size pictures- two copies
NIC of next of kin- two copies
Overseas NIC (for Overseas Pakistanis only)
Time Required for the Possession of Plots in Blue World City:
Once you register for the Blue World City, you would be given the possession after 3 years. Unlike the other housing projects which grant immediate possession, Blue World City will transfer your property after the development work has been completed as it is now in its initiating phase. Given the external circumstances such as NOC or several other natural factors, the time frame may extend.
Blue World City Sports Valley Block